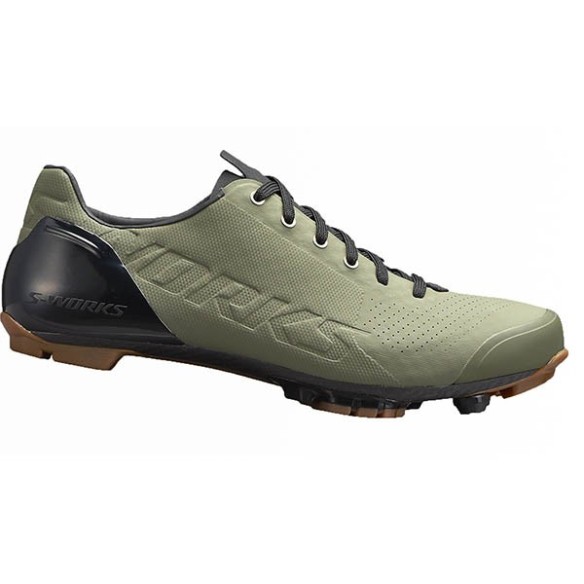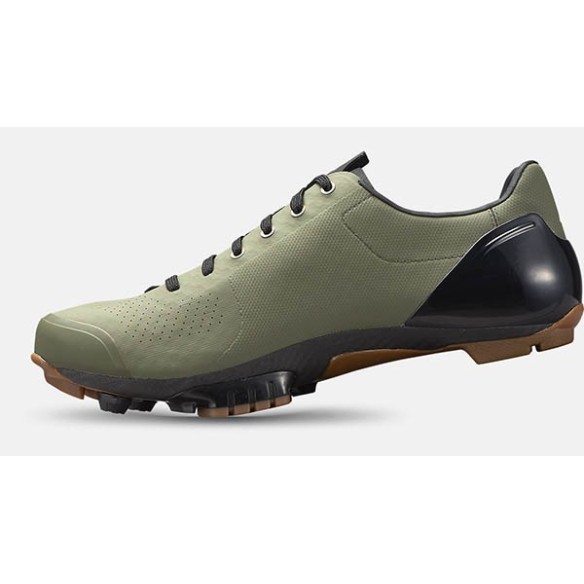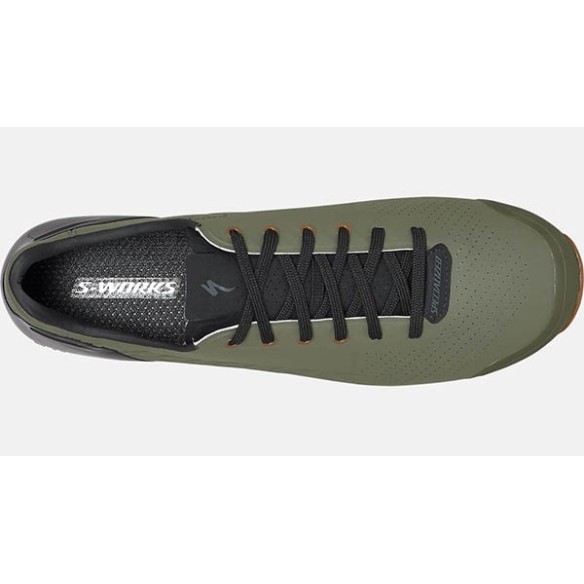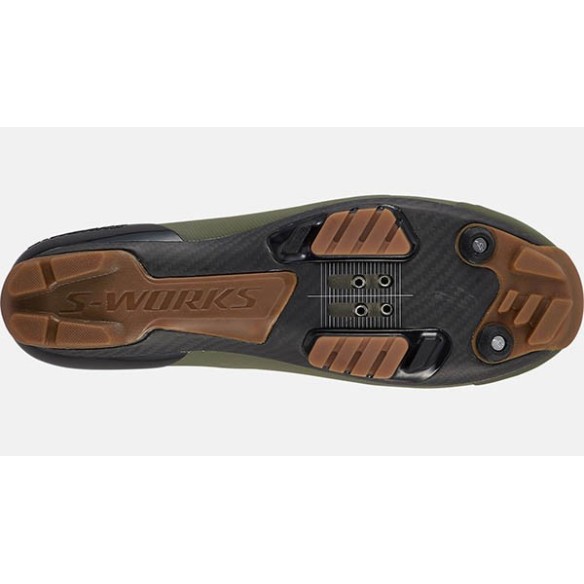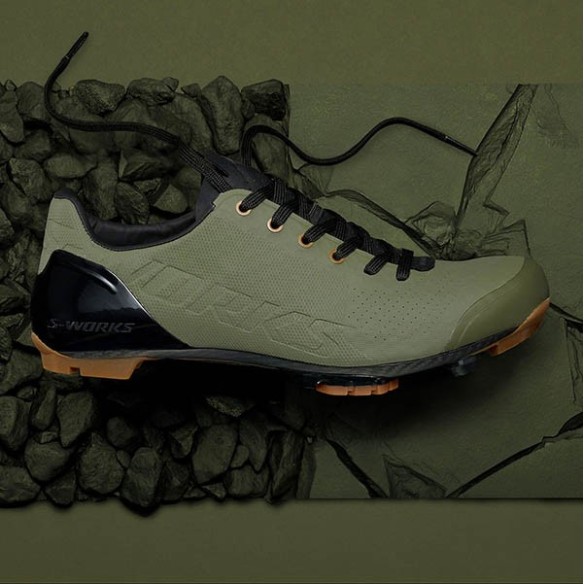 SHOES SPECIALIZED S-WORKS RECON LACE

Expected delivery in
2 days


Expected delivery in
10 days France
Shop
Price
Savings
You would pay
Sant Julià de Loria


3-4 days under confirmation

€310.50
€20.50
€290.00
Specialized S-Works Recol Lace shoes for Gravel in khaki green color. Specialized Manufacturer Reference: 61521-8241
On gravel, style is a state of mind. The new S-Works Recon Lace will put a smile on your face and style at your pace every time you walk out the door. A timeless look combined with tried and true Body Geometry features and the performance and durability that have become the hallmark of the S-Works Recon shoe. Also, it will leave everyone in the group asking, "What shoes are those?"
Built with purpose. Backed by science. Our Body Geometry trio of longitudinal arch, metatarsal button, and varus wedge work together to increase efficiency, optimize hip, knee, and foot alignment, and reduce risk of injury.
Our stiffest and lightest XC FACT carbon plate maximizes power transfer: Stiffness Index 13.0.
The PadLock ™ heel construction supports the heel and has been shown to improve acceleration.
Titanium alloy cleat nut.
SlipNot ™ rubber heel and toe for secure off-road traction with removable toe cleats.
Ultimate Form Fit with a roomy toe box for the ultimate in connectivity and comfort.
The two-bolt cleat pattern fits all major MTB pedals.
GENDER

UNISEX

CYCLING STYLE

MTB

SHOE PARTS

SHOES

CATEGORY

CYCLING SHOES

Season

2023